An app/sensor duo that dispenses medicine continuously, records biological results, and provides a visual graph of the data. This information, as well as the patient's journaled feelings, are shared between patient and psychiatrist - creating a better understanding and resulting in more effective and personalized care.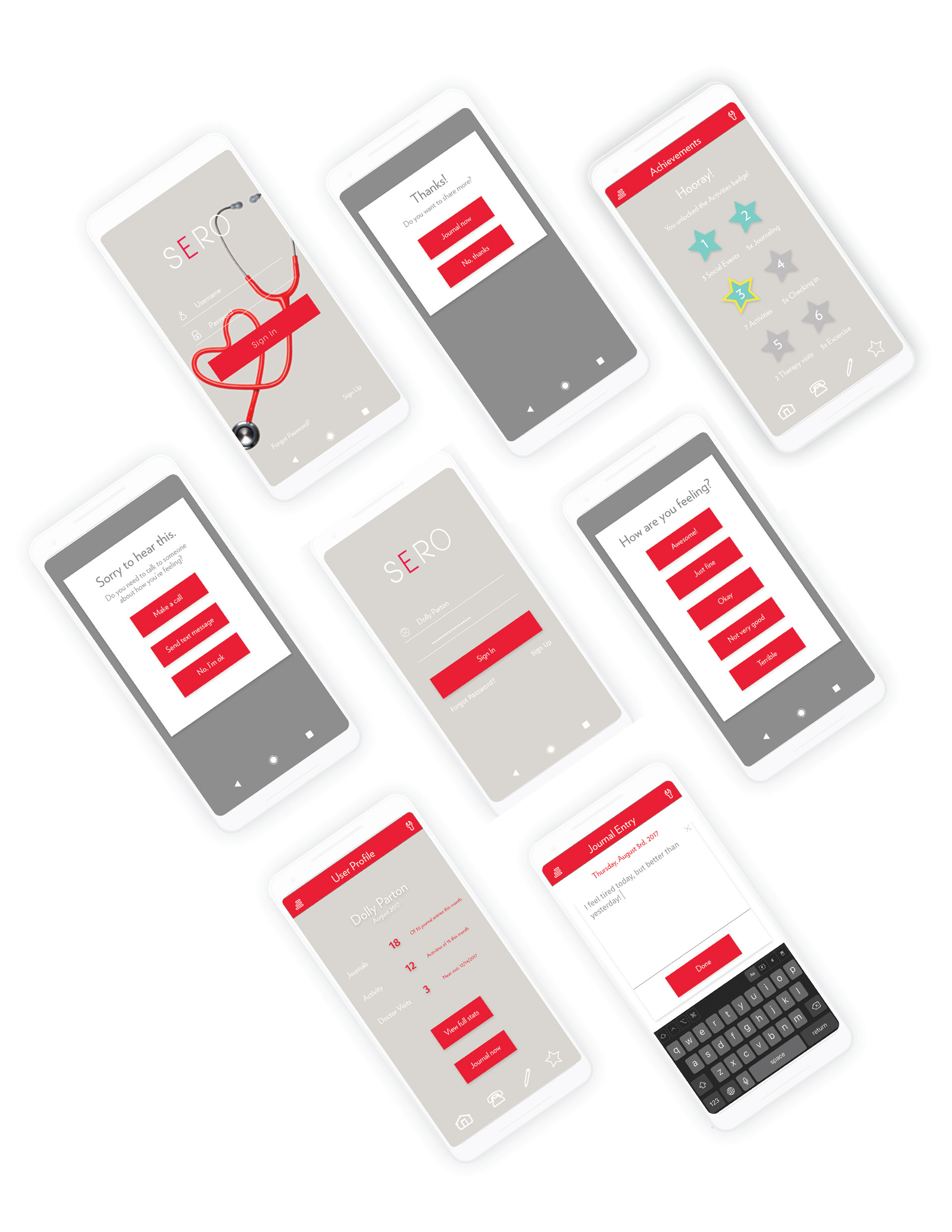 This Application was designed with personal experience in mind. Those who struggle with Depression and other mental-health problems often find it difficult to receive proper treatment. This is caused by inconsistency in taking medications, following a treatment plan, and reporting accurate results to a health-care professional. It can be a frustrating experience for both patient and doctor. 
SERO is designed to better unite patients with their health-care professionals. A sensor/medicated patch gathers physiological data that is reported to both parties as well as dispensing prescribed amounts of medication to the patient on a regular basis. SERO also includes journaling features - a technique that greatly benefits depression patients - and creates a more accurate record of how the patient is responding to the medication. When it comes to meeting for sessions, the doctor already has the information they need and can get rightThis will result in more concentrated and effective care between patient and doctor.
- Mental-health conditions affect 350 million people around the world
- Lack of motivation and exhaustion caused by these conditions prevent individuals from completing treatment
- Similar apps do not currently exist on the market
- Dual access to physiological data will improve accuracy of diagnosis and prescriptions
- Journaling features help heal while providing more information to doctors
- Medication is administered to the patient consistently through personalized dosages
- Online research and competitive app analysis
- Sensor research and data analysis
- Interviews with health-care professionals
Check out the Invision prototype:
https://invis.io/4BG5D9PA28W#/282756736_Sign-In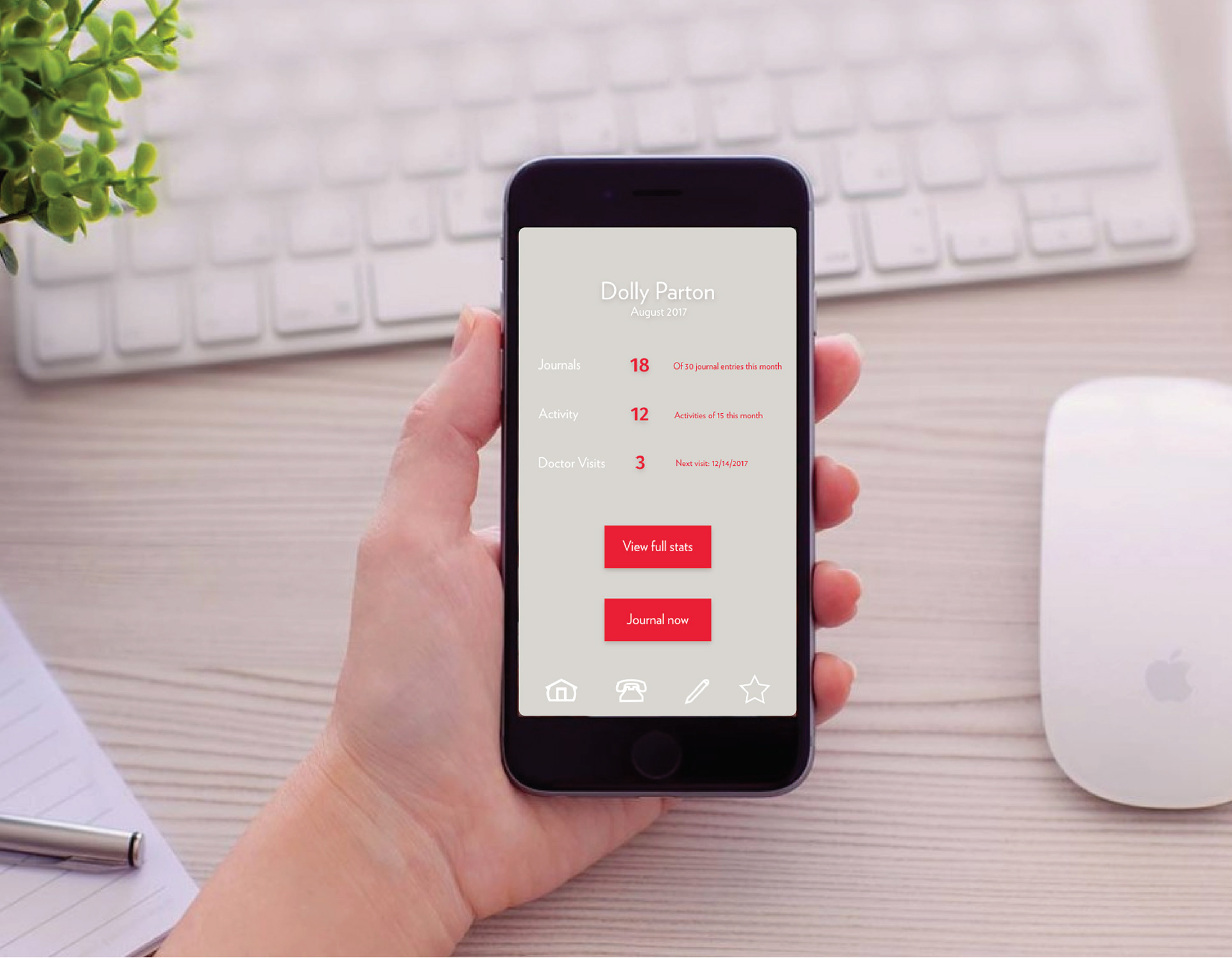 SERO is a collaboration assignment by Senior Graphic Design students at Utah Valley University. The project was headed by Brad Trinnaman. All app research, ideation, wireframes, filming, and prototypes were created by Karely Brinton, Josh Holman, and Nikki Johnson.