Girls, It's time to clean up our vocabulary
For my senior project I chose a concept that was a little bit challenging. I have noticed in my interaction with (mostly) women the issue of putting themselves down unnecessarily. We are conditioned to practice self-depreciation as a defense mechanism against the unfair world women have created. In order to maintain a comfortable and equal atmosphere (hierarchy doesn't exist for women), those who rise above others are despised, gossiped about, labeled as aggressive - while those who strive to be "the nice girl" are labeled as incompetent, a pushover, and often find less opportunities for success.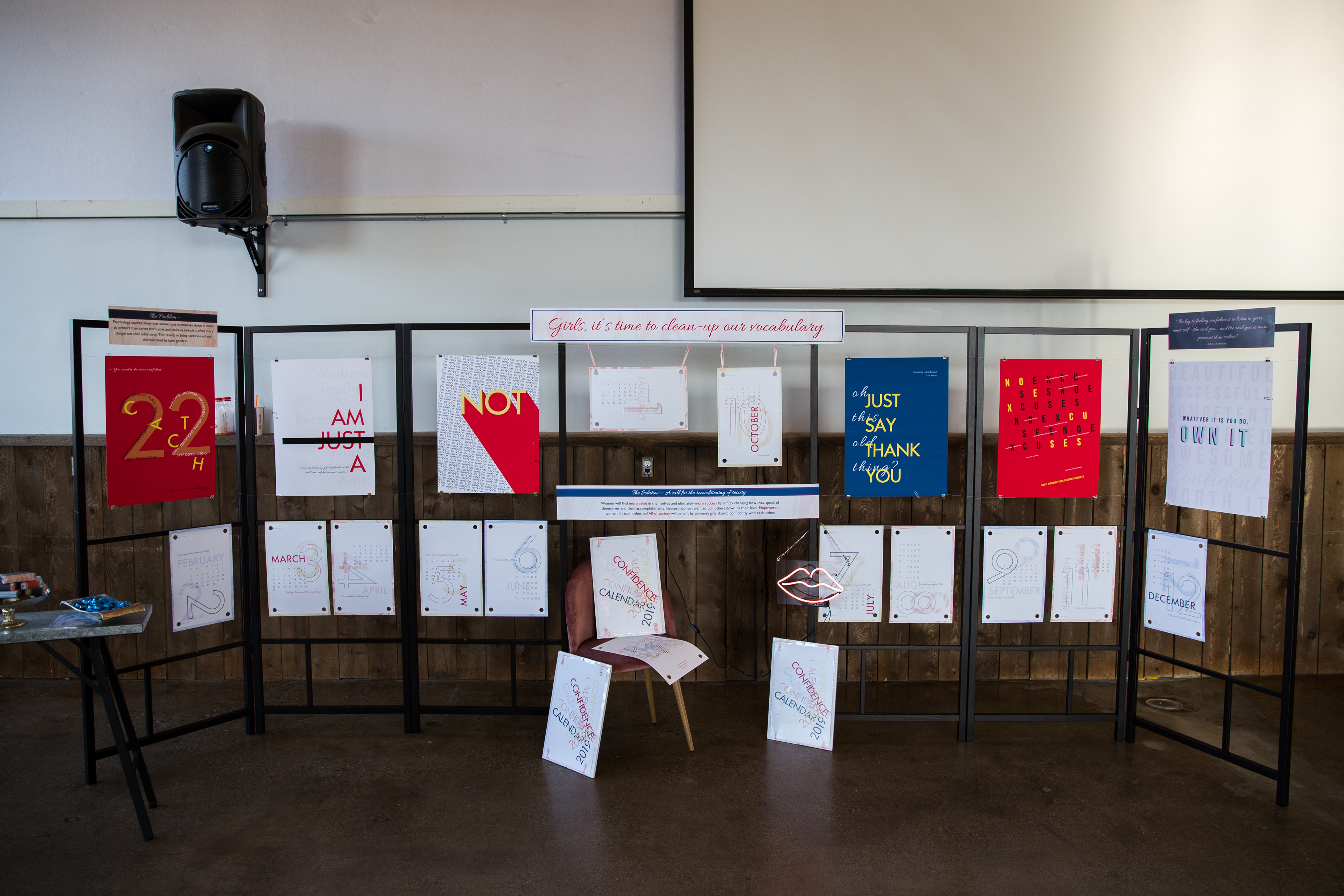 My show consists of posters describing the Catch-22 world that women live in and propose a solution. Women can begin to change society's conditioned-thinking simply by revising their vocabulary. Changing how we speak of ourselves will impact how we think of ourselves, and vice-versa. Confidence will increase in women everywhere and society will improve as a whole.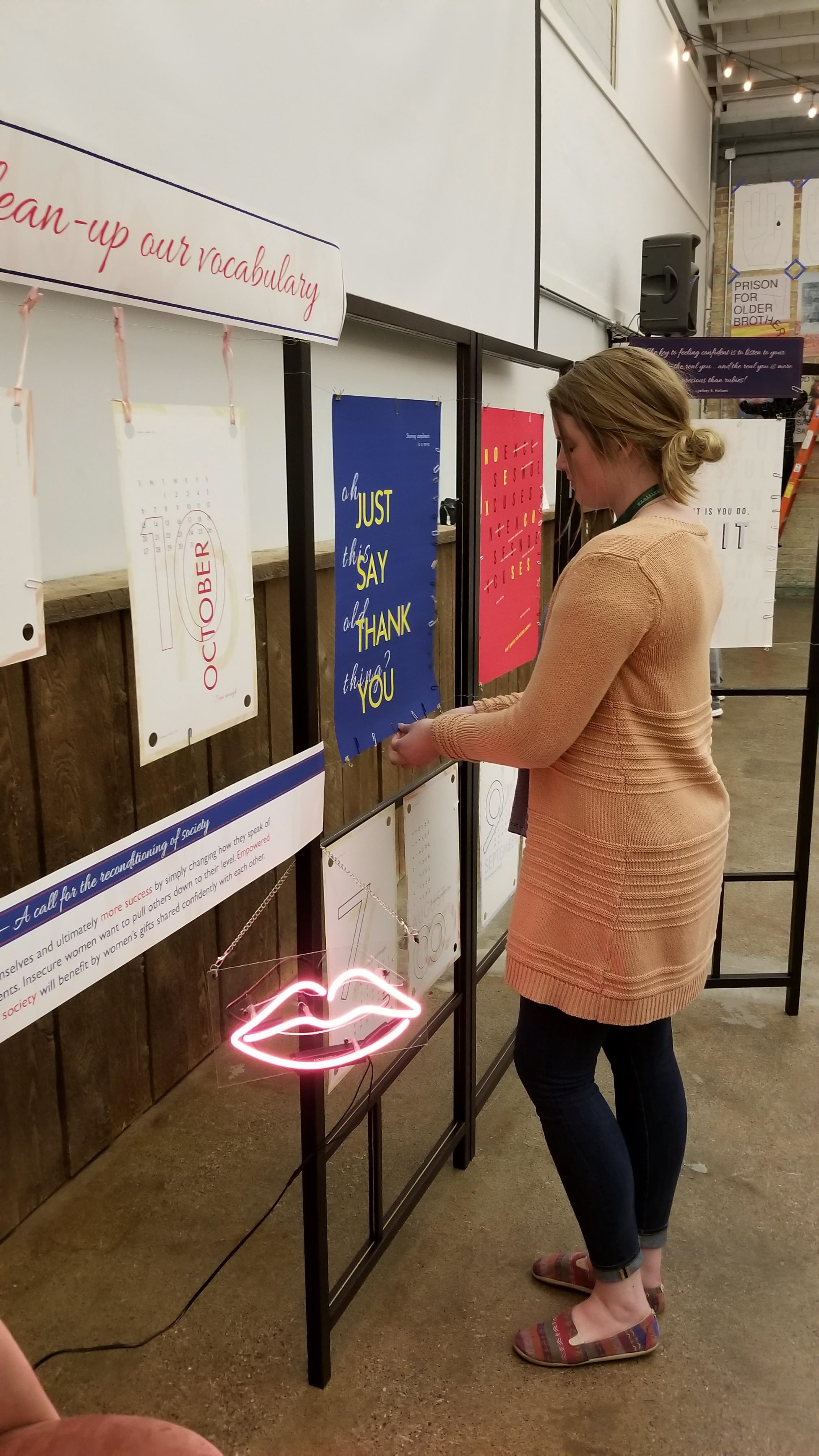 Viewers were encouraged to interact with the art by placing paperclips on the posters that resonated with them. It was interesting to see so many people placing paperclips all over, even those who failed to see the paperclips at the beginning, would pick them up at the end and then go back to pin them on the posters that they related to so well. Phrases such as 
"Oh that is so me!", "I do this all the time", and "This is so true!" were heard over and over again.